DY-G10 ROAD REPAIR ADHESIVE
Specifications
Initial Cure Time : 3-6 hrs
Package :
4kg/barrel; 8kg/pair
20kg/barrel; 40kg/pair
Shelf Life: 24 months
1. Properties
This adhesive is developed by advanced technology and synthesized by special epoxy resin, hardener and accelerator. It has very high thixotropic property and does not flow down in operation. It has also high adhesion strength, excellent stiffness and impact resistance. In addition, it is wearable and pressure-resistant, and corrosion-resistant to water, oil, acid, alkali. Therefore, it is widely applied in bonding, strengthening and refurbishing concrete, roads, bridge beams, reservoirs, railways and tunnels.
2. Applications
Installing concrete pile foundations of heavy equipment, re-grouting foundation bolts and bottom plate Preparation of epoxy based mortar
Preparation of epoxy based mortar for bridge bearing
Repair of defects of concrete surface, brick and stone and wood element and construction
Leakage-proof, sealing and anti-corrosion of construction structures.
Sealing of steel plate while grouting steel
3. Directions
Mix part A and B at ratio 1:1 evenly. Then apply it on the concrete surface which is flat, clean and dry.
Smoothen the surface and keep the adhesive thickness at around 2-3mm.
Apply clean and dry medium-coarse sands on the glue surface evenly and completely. After the glue initially cures and surface is dry, remove redundant sands. It will fully cure in 3 days.
Operation cannot be done in rainy and snowy weather. Or it will affect the adhesion.
4. Storage & Warnings
Storage:
Store the adhesive in shady, dry, well-ventilated, damp-proofing places。
Store the adhesive at room temperature.
Keep away from any source of ignition.
Warnings:
The adhesive is irritable to skin and eyes.
Keep out of reach of children.
In case of skin or eye contact, flush with water and seek medical treatment immediately if necessary.
5. Parameters
Color

Viscosity(CPS/25℃)

Mixing Ratio

Wrok Time(25℃/100g)

Cure Time(25℃/100g)

A: Dark Grey

A:20000-40000

1:1

2 hrs

Touch Dry:3-6hrs

B: Silver Grey

A:20000-40000

Full Cure:72hrs

Shear Strength(St-St)

Compressive Stength

Tensile Strength

Heat Resistance(℃)

Shelf Life(25℃)

≥18 Mpa

≥6

≥20

-30 to +80

24 months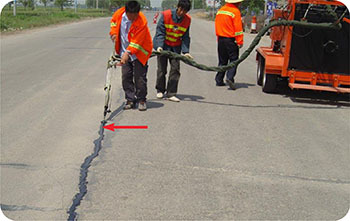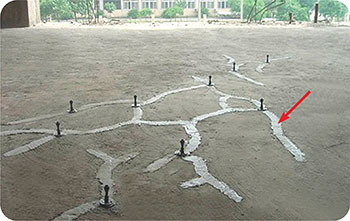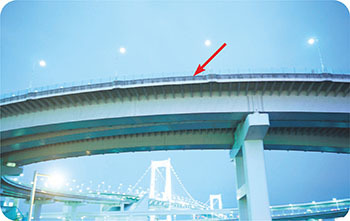 PRODUCTS RECOMMENDED
---
They develop into seven series such as Epoxy AB Glue, Modified-Acrylic AB Glue, Threadlocker, Gasket Maker, MS Sealant, No More Nails Glue,
502 Super Glue with more than three hundred varieties of products.